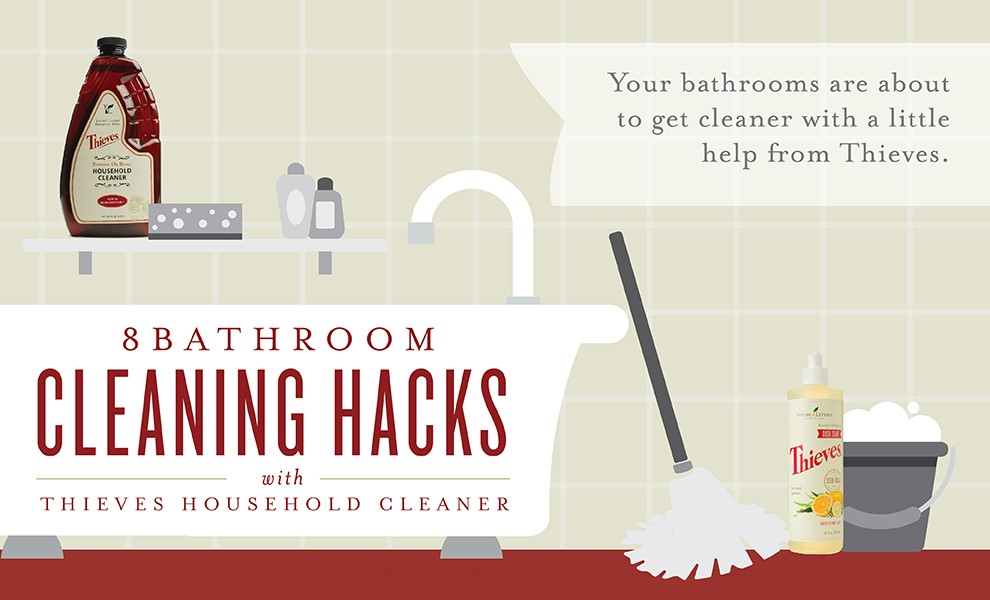 If you're like us, there are about a million things you'd rather do than clean your bathroom. Between the grime, dirt and chemicals, it quickly becomes a task to delegate to a roommate, spouse or kid old enough to wield a toilet brush. Enter Thieves Household Cleaner. With our cleaning hacks in the handy infographic below, you can replace the harsh chemicals with this powerful, safe cleaner and make scrubbing down every bathroom surface a little more bearable.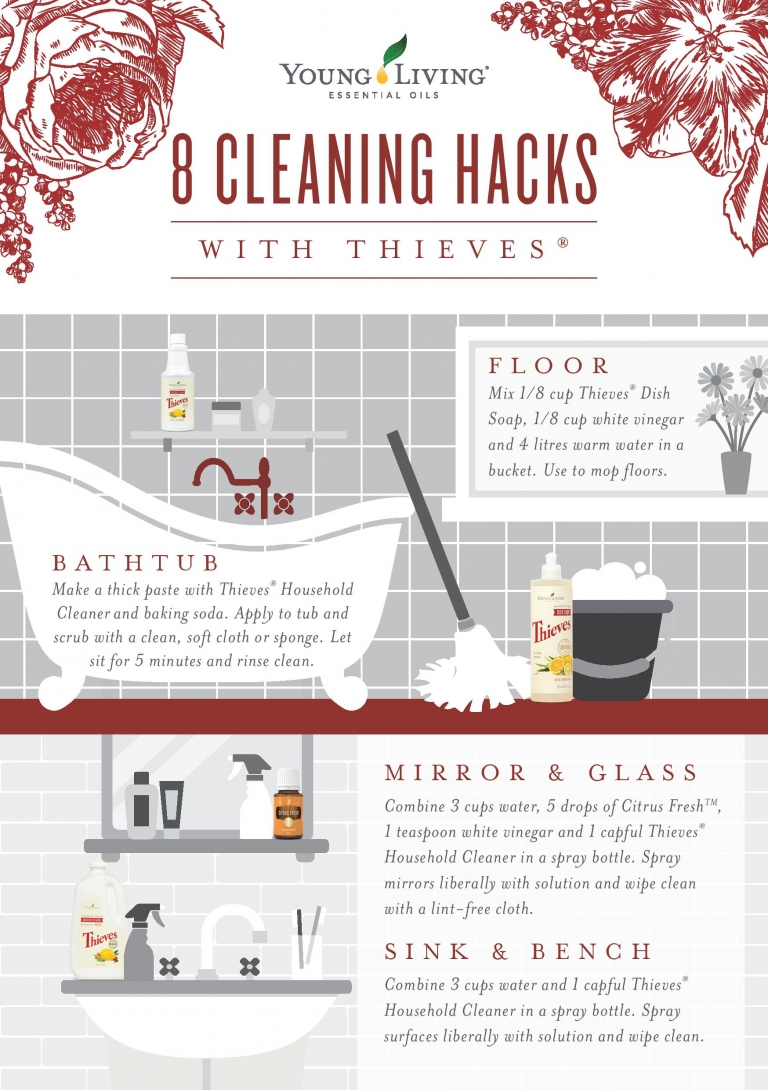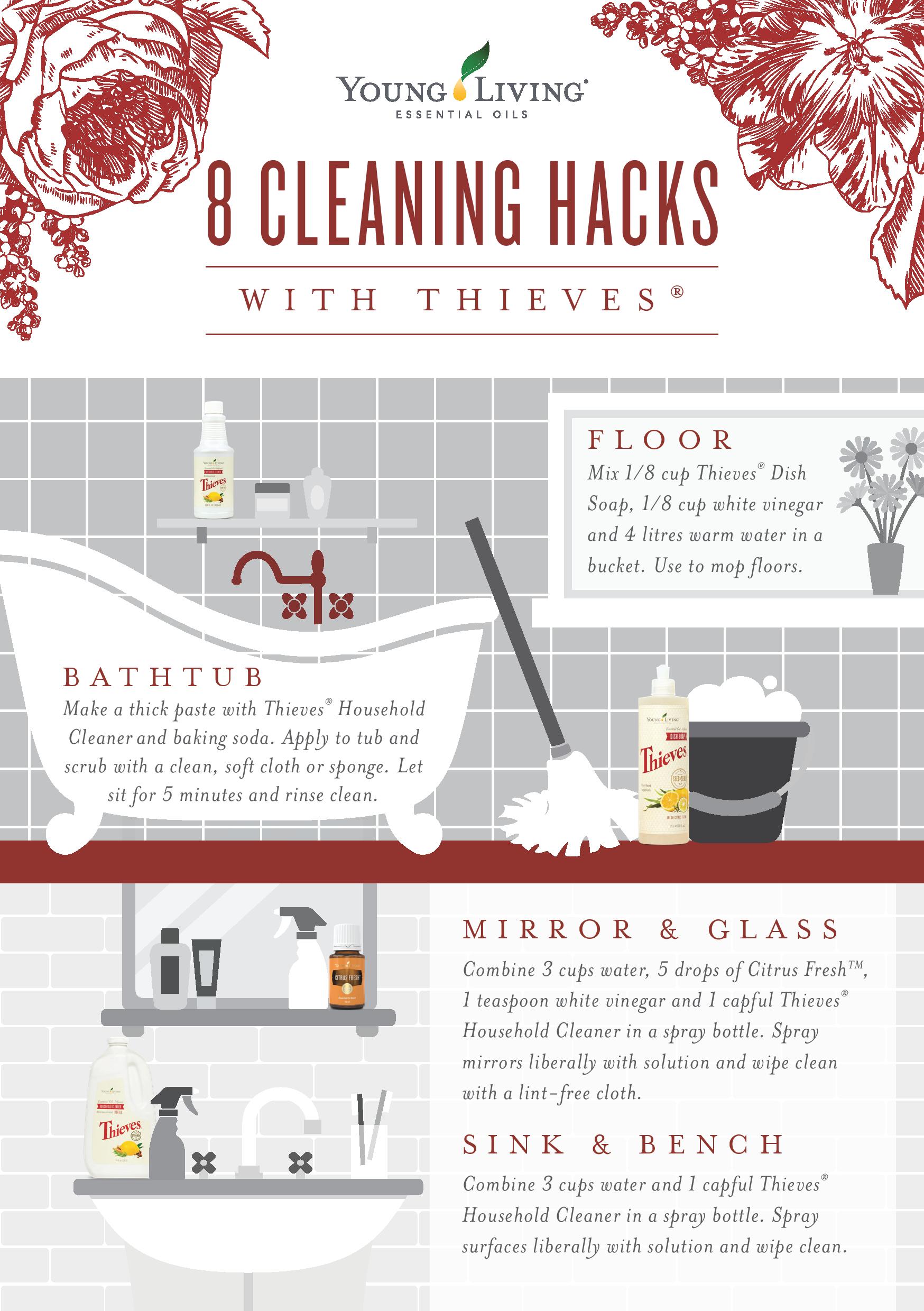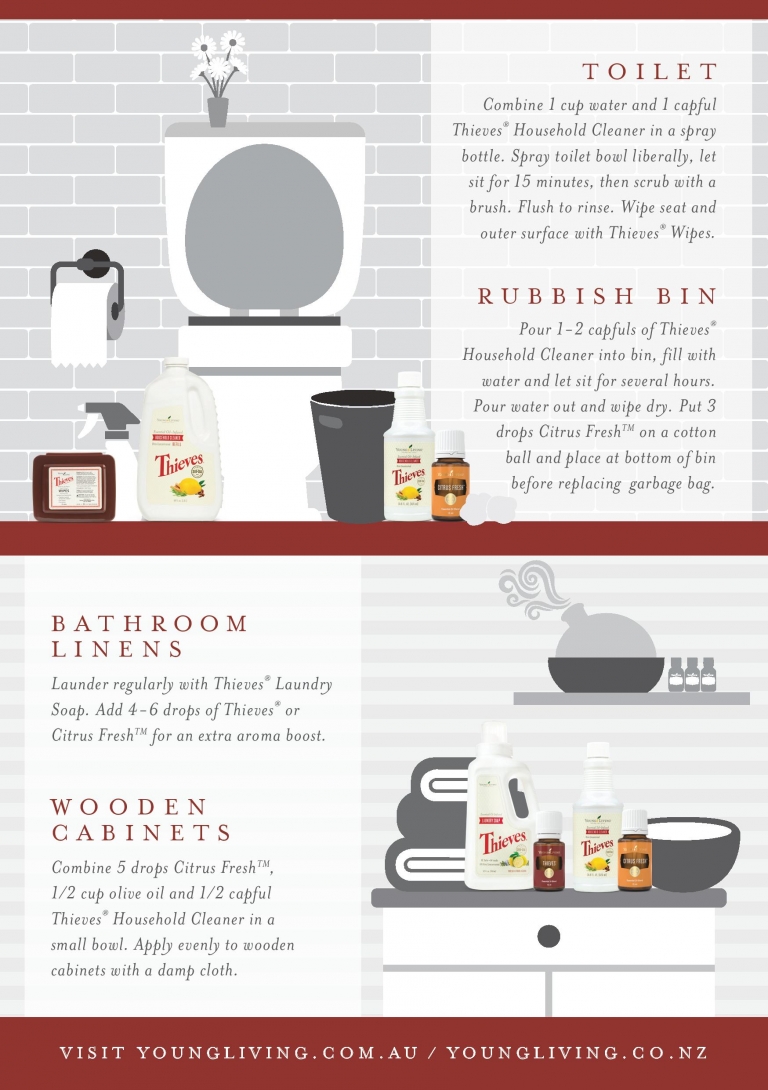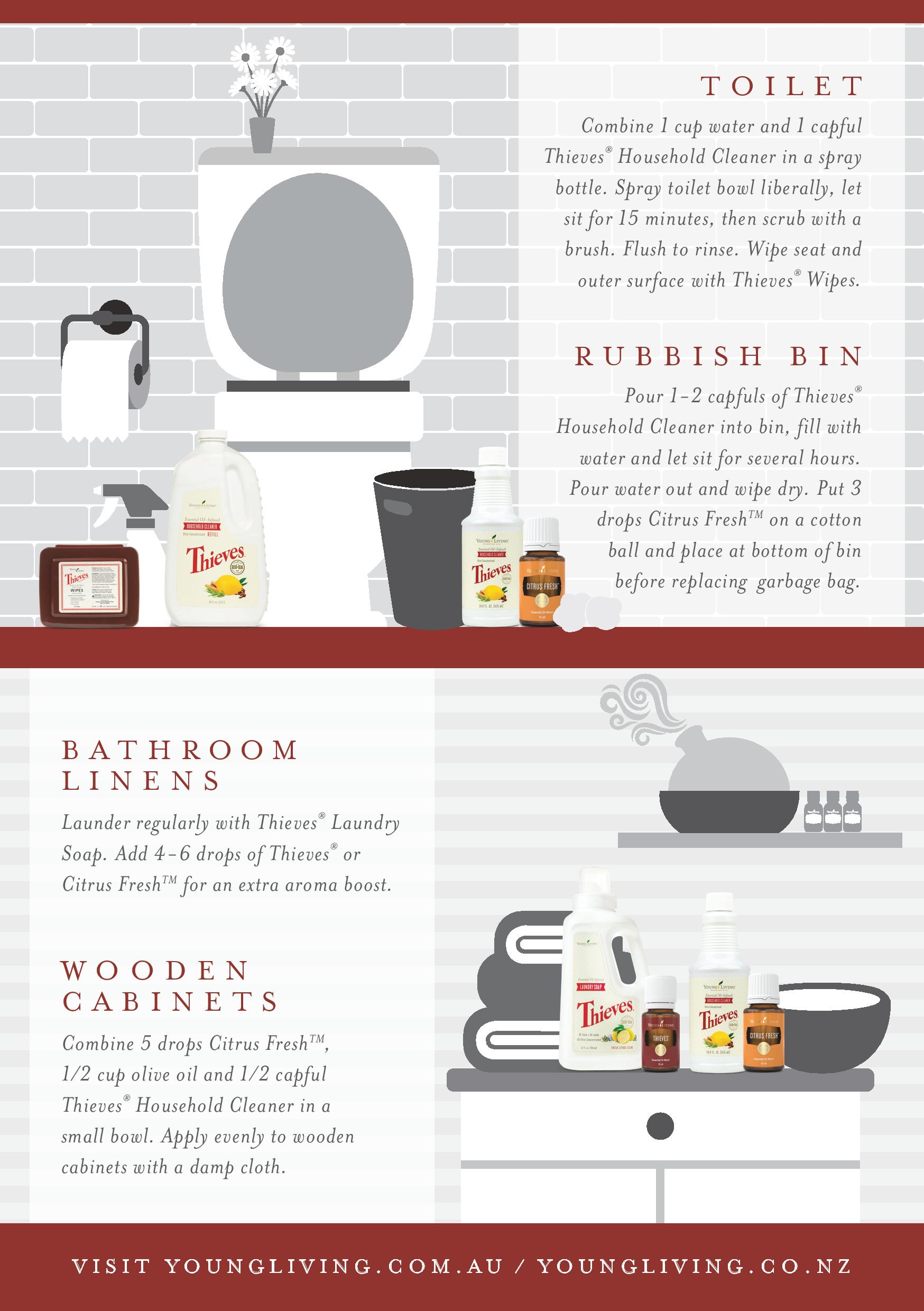 How else do you use Thieves Household Cleaner in your home? Tell us in the comments below.
The post 8 Bathroom Cleaning Hacks with Thieves Household Cleaner appeared first on Young Living Australia.