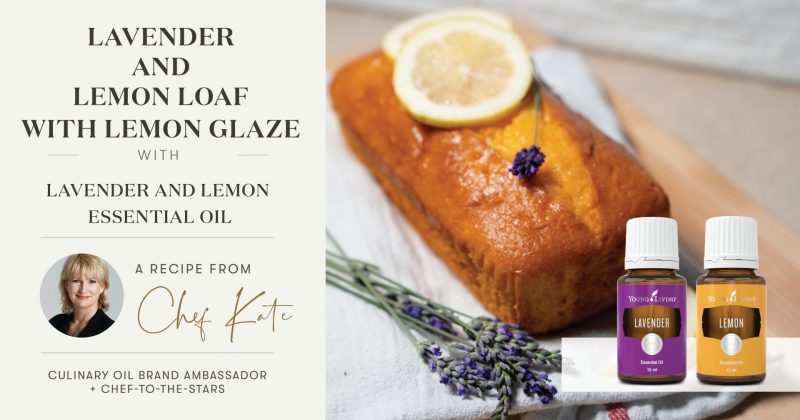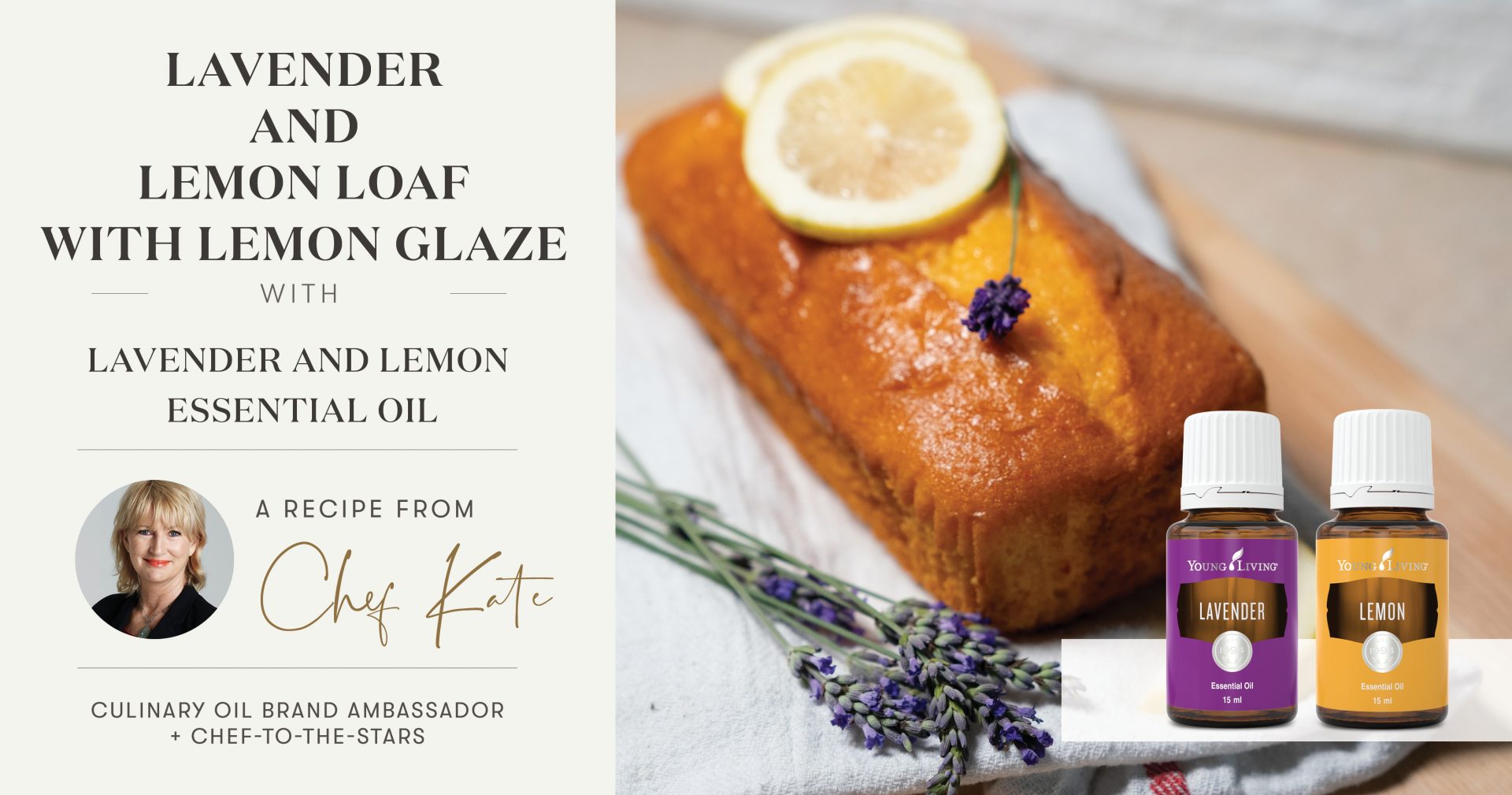 This luscious Lavender and Lemon Loaf is bursting with citrus flavour, paired with a delightful hint of Lavender essential oil making it the ideal dessert for spring!
It's really quick and easy to put together and lovely with a cup of tea or great for a light dessert.
TIP Use a bread tin to make this loaf in or a cake tin if you prefer. I have also used individual ramekins for dinner parties or to have a little sweet treat on hand. You can top the loaf with lemon slices and a few sprigs of lavender if you like, for a lovely presentation.
NOTE For a little variety try using this easy recipe to create a lime cake by using Lime essential oil in place of the Lemon essential oil and try using a drop of Basil or Citrus Fresh in place of the Lavender essential oil.
I hope you enjoy this delicious Lavender and Lemon Loaf!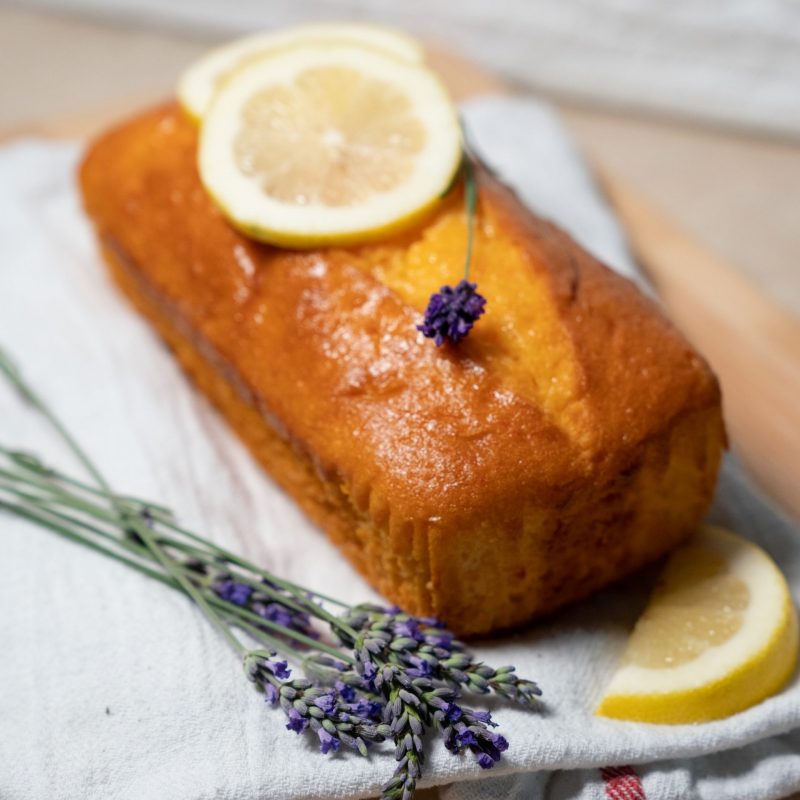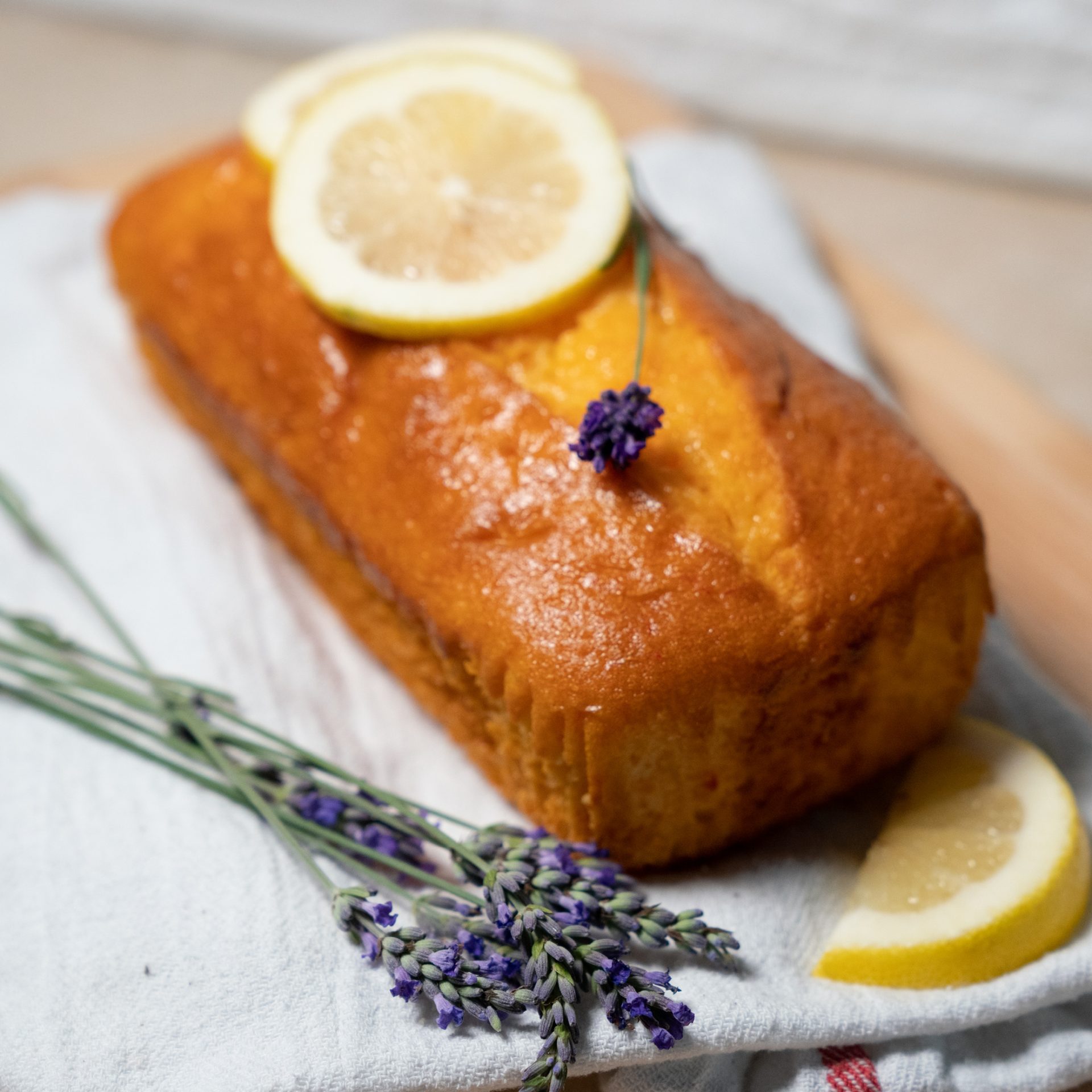 Ingredients
Lavender and Lemon Loaf Ingredients:
2 eggs
¾ cup (150 grams) sugar (preferably organic)
½ cup (120 ml) freshly squeezed lemon juice
1/3 cup (80 grams) butter, melted
6 – 8 drops Lemon essential oil (to taste)
1 drop Lavender essential oil (to taste)
2 cups (280 grams) flour or gluten-free flour mix
2½ tsp baking powder (non-aluminum)
Lemon & Lavender Glaze Ingredients:
¼ cup (60 ml) freshly squeezed lemon juice
sugar or maple syrup (approx. 2 tbsp, to taste)
4 – 6 drops Lemon essential oil (to taste)
1 drop Lavender essential oil (to taste)
Instructions
Preheat oven to 180C and prepare a bread tin or cake tin by lining with baking paper.
Place the eggs and sugar in a large bowl and whisk together until they are creamy and pale. You can also use an electric mixer.
Mix the Lemon and Lavender essential oil into the melted butter. Then add the lemon juice and melted butter/Lemon and Lavender essential oil mixture into the egg mixture and mix until the batter is well combined.
Sift in the flour with baking powder and then mix with an electric mixer until well combined. You can also mix by hand.
Pour the batter into the prepared tin and run a knife down the middle of the bread tin lengthwise before baking. This helps to form the split down the center of the cake and looks better. If using a cake tin skip this step.
Bake for 35 – 45 minutes or until a knife inserted in the center comes out clean.
While the cake is baking make the glaze by heating the lemon juice and sugar in a small saucepan on low heat (do not boil) and stir until just dissolved and remove from heat. Add the Lemon and Lavender essential oils and stir through.
When the cake is done remove from the oven and immediately pour over the glaze. I like to use a skewer and poke a few holes in the cake so the glaze gets into the cake too. Let the cake cool down before slicing or serve warm with a little ice cream. Yum!
© 2021 COPYRIGHT (C) 2018 – ALL RIGHTS RESERVED – YOUNG LIVING
If you enjoyed this sweet treat, check out Chef Kate's Creamy Chocolate Coconut Pots with Caramel Sauce recipe here.
The post Lavender and Lemon Loaf with Lemon Glaze appeared first on Young Living Australia.